Paloma Print Products Partners
Paloma has partnered with some of the most innovative Print Solutions providers in the document creation and production industry in order to provide the most advanced document testing automation, print stream transformation, and document archive/retrieval solutions to our customers.
CDP Communications, Inc.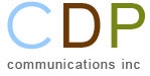 CDP Communications, Inc. is a software development company that specializes in providing its customers with the highest quality, fastest, and most cost-effective print stream comparison and print stream transformation software solutions. Paloma has integrated the CDP Communications STREAMdiff™ print comparison module into its Print Perfect document testing automation solution. In addition, Paloma also resells the ADEPT Suite™ print stream transformation solution.
Document Solutions Network, Inc.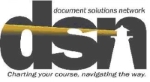 Document Solutions Network, Inc. is a Paloma implementation services and support partner. With broad technical experience and in-depth analytical and project management experience, Paloma and DSN are able to respond to all customer implementation questions quickly and accurately.
Enfocus Software

Enfocus Software, an Esko Company, was founded by Peter Camps to pursue his vision of providing full automation across the numerous stages of professional publishing and printing activities, from document creation to delivery. Camps is well known in the industry as the founder of Enfocus Software, the company that set the worldwide standard for the effective use of PDF in publishing with its technology and products. Paloma has integrated the Enfocus Switch print workflow automation software into its Print Perfect document testing automation solution. More information about standalone Switch applications can be found at the Enfocus Crossroads Partner site.
NEPS, LLC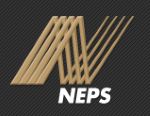 NEPS, LLC was co-founded by Denise Miano in 1988 in Salem, New Hampshire. A veteran of the property and casualty insurance industry, Ms. Miano had a vision for streamlining the document management operations of major insurance operations. From the late '80s into the early '90s, NEPS launched its first series of software solutions that dramatically improved processes for insurance policy issuance and customer correspondence. Today, NEPS is known as an expert provider of communications management solutions and services that orchestrate information for relevant, personalized delivery.
Wipro Limited

Wipro Limited is a Paloma Print Products global implementation and marketing partner. Wipro's Global IT business caters to more than 150 global Fortune 500 clients across financial services, retail, transportation, manufacturing, healthcare services, energy and utilities, technology, telecom and media. Wipro employs over 120,000 people from over 70 nationalities and 72 plus global delivery centers across 5 continents.